2018 Audi A4 : The Luxury Sedan You Have Been Looking For
March 28 2018, Audi of Kingston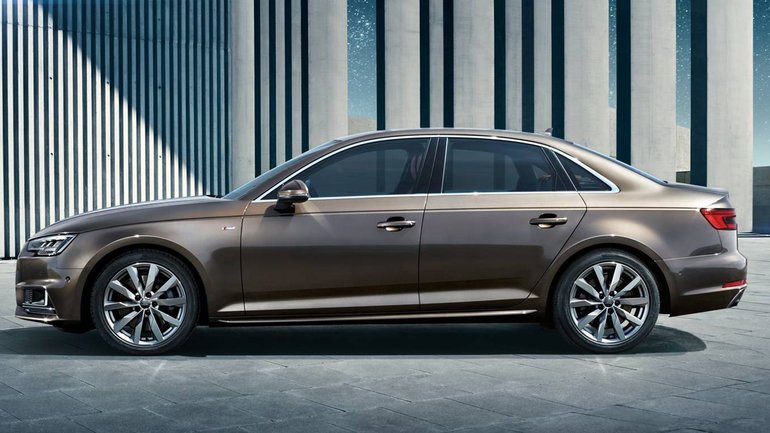 When it comes to buying a compact luxury sedan, there are a lot of options available to consumers, and these models all have a lot to offer. Indeed, the 2018 Audi A4 has to face some stiff competition, and to stand out it offers an impressive balance of comfort and sportiness. This is how the 2018 Audi A4 has always managed to shine in its competitive segment. If you don't want to compromise, this may just be the perfect vehicle for you.
Comfort and Performance Go Hand in Hand in the 2018 Audi A4
The 2018 Audi A4 is offered with a wide range of engine options from an entry-level 190-horsepower engine to the very powerful Audi S4 variant. Most buyers, however, will opt for the middle ground, a turbocharged, 2.0-liter four-cylinder engine that delivers 252 horsepower and 273 pound-feet of torque.
This engine comes paired as standard with Audi's patented Quattro all-wheel-drive system, one of the most capable and efficient AWD systems in the world. With its permanent setup, this all-wheel-drive system keeps you firmly planted on the road and is always there as your guardian angel in difficult road conditions.
With the 2018 Audi A4's Quattro all-wheel-drive system, winter becomes a true joy and you always feel complete confidence behind the wheel of the new A4. Inside, you get a spacious interior that stands out for its craftsmanship and ease of use.
There are also a wide range of exclusive features inside the 2018 Audi A4 starting with the 12.3-inch virtual cockpit, a digital instrument cluster that can be customized to provide the driver with exactly the information they want. It also makes the A4 feel a lot more luxurious and elegant than you expect to find in this segment.
To learn more about the 2018 Audi A4, contact us today at Audi of Kingston.