2018 Audi A5: Elegant Performance
July 31 2018,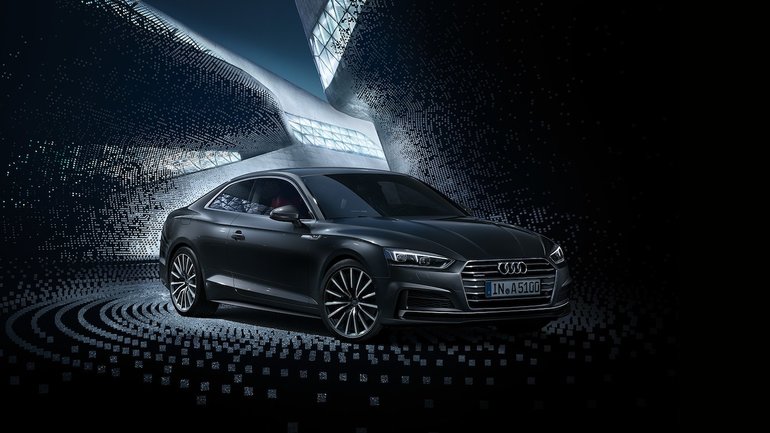 Engineering a vehicle that's equal parts dynamic, comfortable, stylish and safe, but somehow Audi managed to pull it all off, and more, with their all-new redesigned A5 model. It just might be the perfect combination of all things luxurious, practical and fun.
For starters, the all-new Audi A5 is now available in three unique body styles: the traditional and already well-loved coupe and cabriolet, and now for the first time in North America as a sportback. Beautifully incorporating both the silhouette of the original coupe body style as well as the practicality of having four doors, the sportback is definitely the most intriguing model in the A5 lineup at the moment.
The all-new Audi A5, regardless of body style, has been given a much-needed exterior update. All body styles now sport a much sportier and linear exterior design, along with the now-familiar Audi family front grille. Ever-so-slightly flared fenders (especially on the S5 and RS5 variants), give the A5 a definite sense of muscular strength on the road.
That particularly strong exterior look is backed up by the strength beneath the Audi A5's newly sculpted hood. The 2018 Audi A5 sports an inline-4 direct-injection, turbocharged engine that produces 252 horsepower and 273 lb-ft of torque. Power is sent to all four wheels via Audi's renowned Quattro AWD system. And all that power is controlled via a 7-speed S tronic automatic transmission. The Audi A5 can go from 0-100km/hr in just 5.9 seconds.
The same performance specs apply to all three body styles (coupe, sportback and cabriolet).
Along with the dynamic and pulse-quickening drive, the 2018 Audi A5 also features an incredibly detailed and well-appointed interior. The A5 can be outfitted with available leather sport seating, S Line embroidered seats or even Nappa leather. There is also an available flat-bottom steering wheel. Audi's latest digital gauge cluster, the Virtual Cockpit that resides in a 12.3" digital screen behind the steering wheel, is also a thing to behold.
To find out more about the all-new 2018 Audi A5, head down to your local Audi of Kingston dealer to speak to one of our experts about the A5 that will best suit your lifestyle, and don't forget to book a test-drive, too.