2018 Audi Q5: The Most Accomplished Audi Sport Utility Vehicle Yet
March 28 2018, Audi of Kingston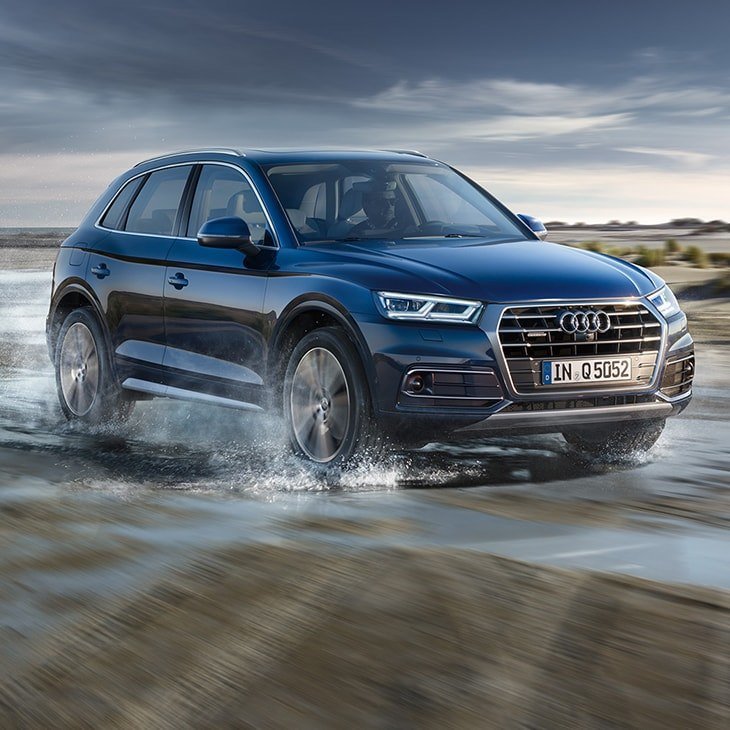 The 2018 Audi Q5 was introduced to the market last year, and quickly it became a favourite among luxury compact sport utility vehicle buyers. This new-generation Q5 improved the previous model in so many ways, but the most notable improvement was certainly found in the interior space department. Indeed, the previous-generation Q5 wasn't necessarily known for its versatility, but all of that has changed with the new model.
A New Quattro System for the 2018 Audi Q5
Of course, interior space is not the only area where the new 2018 Q5 shows improvement. It's also the first model in the German luxury automaker's lineup to feature the new Quattro Ultra system, a more efficient yet still as capable all-wheel-drive system.
Audi has always been known for its Quattro AWD system, a permanent setup that made driving in difficult conditions an absolute breeze. That said, the permanent system has a few disadvantages when it comes to fuel economy because it ultimately keeps the all-wheel-drive system engaged at all times, even when it's not needed.
The new Ultra Quattro system is designed to disengage the rear axle when road conditions are clear. In other words, when you don't need Quattro, you get much better fuel economy. If you do need it, however, then it's instantaneously available and provides all of the stability you want in snow or wet conditions.
Under the hood of the new 2018 Audi Q5, buyers get a turbocharged four-cylinder engine that delivers 252 horsepower and 273 pound-feet of torque. That's quite a lot of power and also quite fuel-efficient. If you want more power, you can always have a look at the 2018 Audi SQ5 which we will cover in another article.
For luxury and comfort combined with impressive fuel economy and refined driving dynamics, the 2018 Audi Q5 will impress you every time. To learn more, contact us today at Audi of Kingston.