Audi e-tron Quattro: Audi's new EV SUV
September 30 2018,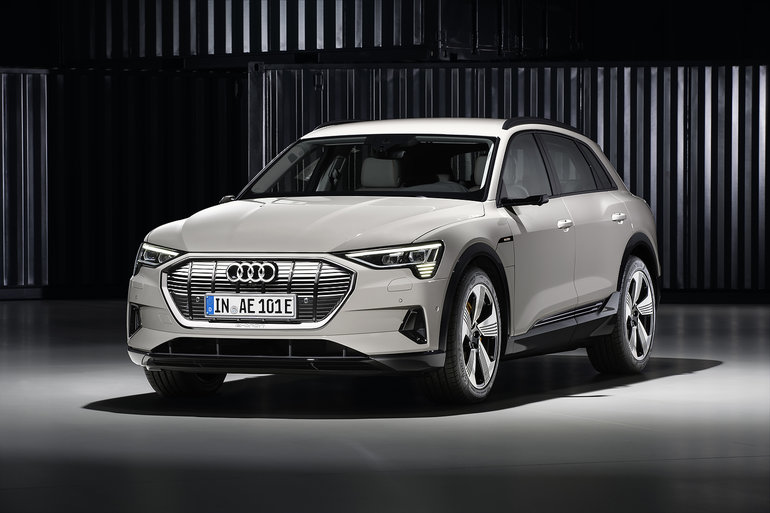 Unveiled last week in San Francisco, the all-new Audi e-tron Quattro will arrive on the market as a 2019 model, and as Audi's first-ever all-electric sport utility vehicle. We had been waiting for it for a while, and here it is.
Plenty of range and advanced tech in the new Audi e-tron Quattro
The 2019 Audi e-tron Quattro is powered by two electric engines, one on each axle. Both engines make a combined 355 horsepower and 414 pound-feet of torque together, and there's even a boost mode that ups power to 402 horsepower and 490 pound-feet of torque.
A 95-kWh battery is charged with powering both engines. Providing 400 kilometers of range, this battery is lodged underneath the rear seats for a perfect weight distribution.
You can charge 80 % of the 95-kWh in less than 80 minutes using a DC Fast Charger. Charging on a traditional 240 volts outlet, you'll need about 10 hours.
These are just some preliminary details on the new 2019 Audi e-tron Quattro, contact us today!