Audi unveils impressive PB18 concept
August 31 2018,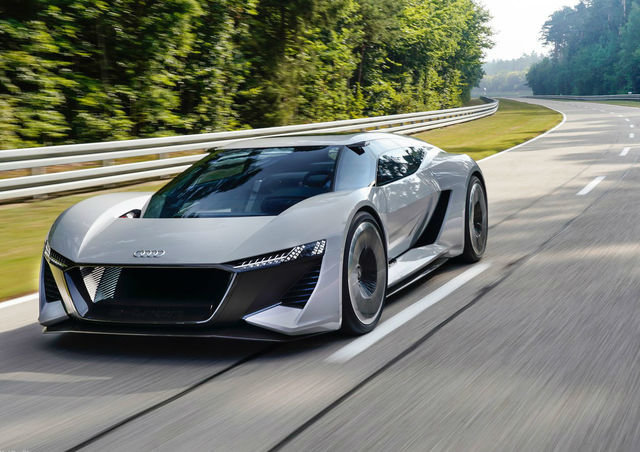 We may never see the spectacular Audi PB18 on the road in its current form, but there is no denying that Audi has built a very impressive technical and design masterpiece with the car it unveiled last week at the Pebble Beach Concours d'Élégance.
The name PB18 stands for Pebble Beach 18, and implies that the concept was created specifically for this show. The design of the PB18 would put it right at home in a video game while its technology and powertrain are a little too sophisticated to go into production.
That's not to say, however, that we won't one day see some parts of the PB18 in production Audi vehicles. We sure hope that happens to be the case because this car is simply spectacular.
Its powertrain features two electric motors which develop 764 horsepower. There's also a setting to tone down the power to 671 in order to get nearly 500 kilometers of range. It only needs about 2.5 seconds to get to 100 km/h.
As for design, well it takes Audi components and pushes them to a whole new level including the bold grill upfront. As we wait to see what Audi takes from the PB18 and puts into production, you can check out the entire lineup of brand new Audi models today at Audi of Kingston.