Three things to know about the 2019 Audi Q7
September 30 2018,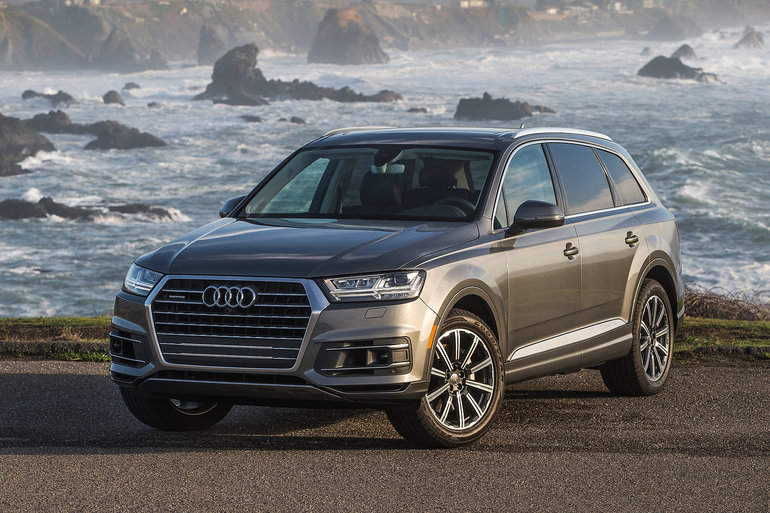 At the moment, the 2019 Audi Q7 is the largest SUV in the Audi lineup. Be definition it is also the most spacious, the most refined, and the most luxurious. It's position in the Audi hierarchy may change somewhat next year when the 2019 Audi Q8 hits the market, but what won't change is the Q7's ability to meet the needs of a growing family.
There are three things to know about the 2019 Audi Q7.
It has two engine options
The 2019 Audi Q7 is powered by a 2.0-liter, four-cylinder engine that delivers 252 horsepower and 273 pound-feet of torque right out of the gate. This engine is both powerful and efficient, and for most it represents the perfect balance for their Audi luxury mid-size SUV.
The other option is a supercharged 3.0-liter V6 engine that delivers 333 horsepower and 325 pound-feet of torque. An 8-speed automatic is standard. Getting to 100 km/h in about 5.4 seconds, this engine is 2.0 seconds faster and provides quite a bit more sportiness to its rivals.
It has a lot of interior space
The Q7 is currently the only vehicle in the luxury SUV segment to feature three rows of seats standard. That means that you get room for the entire family, and there's even 419 liters of cargo space when all seats are in place. Should you lower both rows, you'll get 2 028 liters of cargo space, more than most competitors.
In other words, space will never be an issue in the 2019 Audi Q7.
It's more reliable than you may think
The 2019 Audi Q7 is a remarkable vehicle in many ways, but perhaps its most surprising feature is its durability and reliability. Indeed, historically, the Q7 has been a tank, and this new generation features proven technology and engines. The 2019 Q7 won't ever let you down.
To learn more about the 2019 Audi Q7, contact us today at Audi of Kingston.