Three ways the Audi Q5 stands out from the Mercedes-Benz GLC
August 31 2018,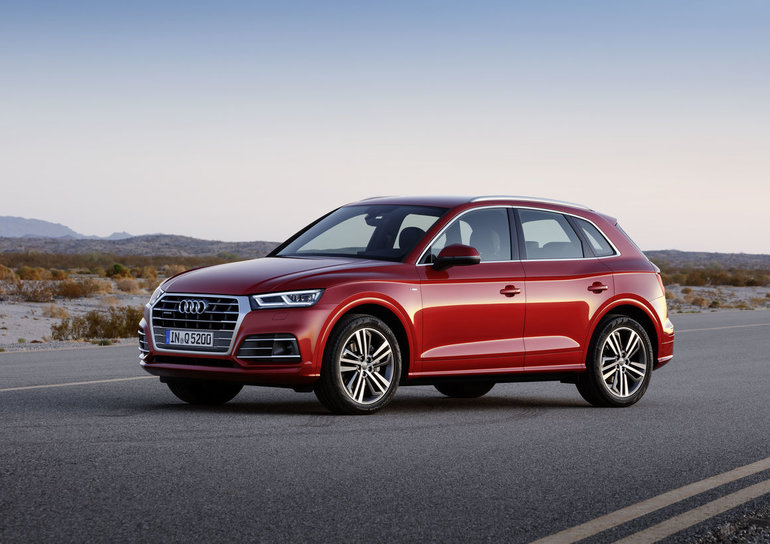 There are a ton of options in the luxury compact sport utility vehicle segment. Regardless of your needs, you will find a model that suits your needs, there's no doubt that. Two options, the Audi Q5 and the Mercedes-Benz GLC, tend to be on most potential buyers' shopping list.
These are two excellent compact luxury SUVs, but there are some differences between each. Let's take a closer look, shall we?
The Audi Q5 has more interior space
Let's start by looking at interior space. After all, when we are looking for a sport utility vehicle, it's usually because we lead an active lifestyle, or the family is growing, or we simply want a versatile trunk. In any case, the Audi Q5 is more spacious than the GLC, by quite a big margin as a matter of fact. Indeed, the new Q5 features more than 750 liters of cargo space, 200 more than the GLC. That's quite the difference.
The Q5 is more powerful than the GLC
Both the Mercedes-Benz GLC and the Audi Q5 are powered by a 2.0-liter, turbocharged engine, but their power numbers are different. Keep in mind that we are talking about the entry-level engines here. In the Q5, the four-banger makes 252 horsepower and 273 pound-feet of torque while in the GLC you get 241 horsepower and 258 pound-feet of torque. In the end, you feel the difference, especially when passing.
It's also more fuel-efficient
Despite the fact that the Q5 is more powerful, it is more fuel-efficient than the GLC. Part of the reason is the Q5's Ultra Quattro system which can "deactivate" itself when not needed. In other words, you get the fuel economy of a front-wheel drive vehicle when the road is clear, but you get all the benefits of Quattro when you need it.
Contact us today at Audi of Kingston to learn more!